Case Study: The Power of a Prototype-to-Production Process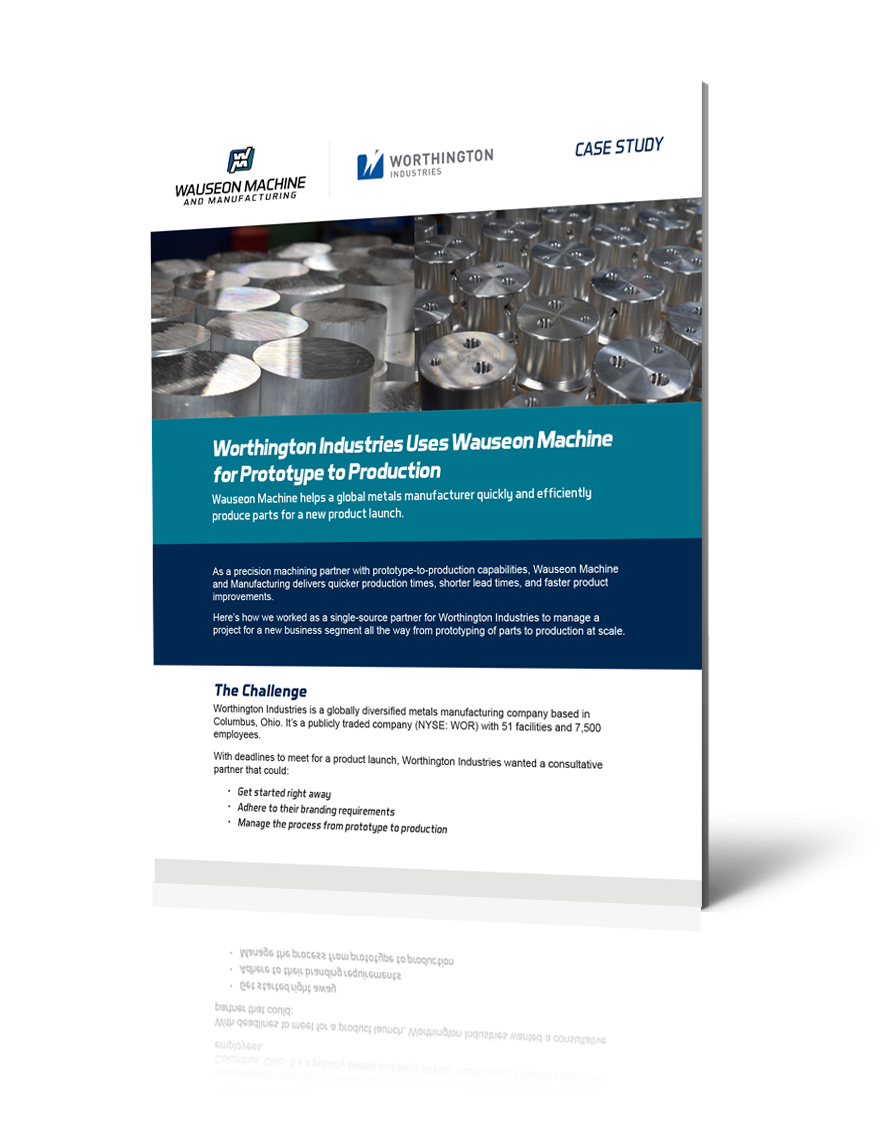 The Power of a Prototype-to-Production Process
As a precision machining partner with prototype-to-production capabilities, Wauseon Machine and Manufacturing delivers quicker production times, shorter lead times, and faster product improvements.
Here's how we worked as a single-source partner for Worthington Industries to manage a project for a new business segment all the way from prototyping of parts to production at scale.
Download our case study, The Power of a Prototype-to-Production Process, to learn how Wauseon Machine helped Worthington Industries achieve:
Full support of prototyping to production of 2,500 parts per year
Business growth beyond manufacturing
Production consistent with branding requirements
Complete the form on this page to read the case study now.