Schedule Your Free Consultation with a Premier, FANUC Certified Robotics Integrator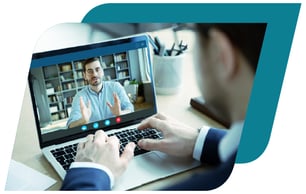 When you realize the potential advantages to be gleaned from leveraging robotics to improve the efficiency, accuracy and safety of your manufacturing operation, there are bound to be questions on your mind.
After all, the robot itself is just one component of the entire system. Now you have to think about the specifics and logistics of an integration project:
How will you get the product into your system?
How much interaction do you want your system to have with humans?
What time intervals and parameters will you choose?
What control systems will communicate with the factory's IT networks and other machines?
What safety requirements must you consider?
Effectively addressing questions like these is exactly why you'd want to connect with an expert robotics integrator.
Wauseon Machine's robotics integration expertise and FANUC certification mean that our team is expertly trained and qualified to:
Implement robotics plans and make recommendations based on a depth of knowledge and experience

Harness fault and recovery logic to develop integration solutions that minimize automation stoppages and downtime
Offer comprehensive training on our standard and custom equipment, as well as FANUC robots
Understand and meet the continually updated safety requirements, including risk assessments, set forth by the Robotic Industries Association (RIA) and International Organization for Standardization (ISO)
Maximize ROI and maintenance savings opportunities that make the total cost of ownership highly efficient
Provide after-market service and spare parts for all of the custom equipment solutions we build
Prioritize the success of your robotics integration project. Reach out today to schedule your free consultation with one of our experts, and get valuable answers to your critical robotics integration questions.