Performing an Automation Audit: Indispensable Insights for Manufacturing Executives

Wauseon Machine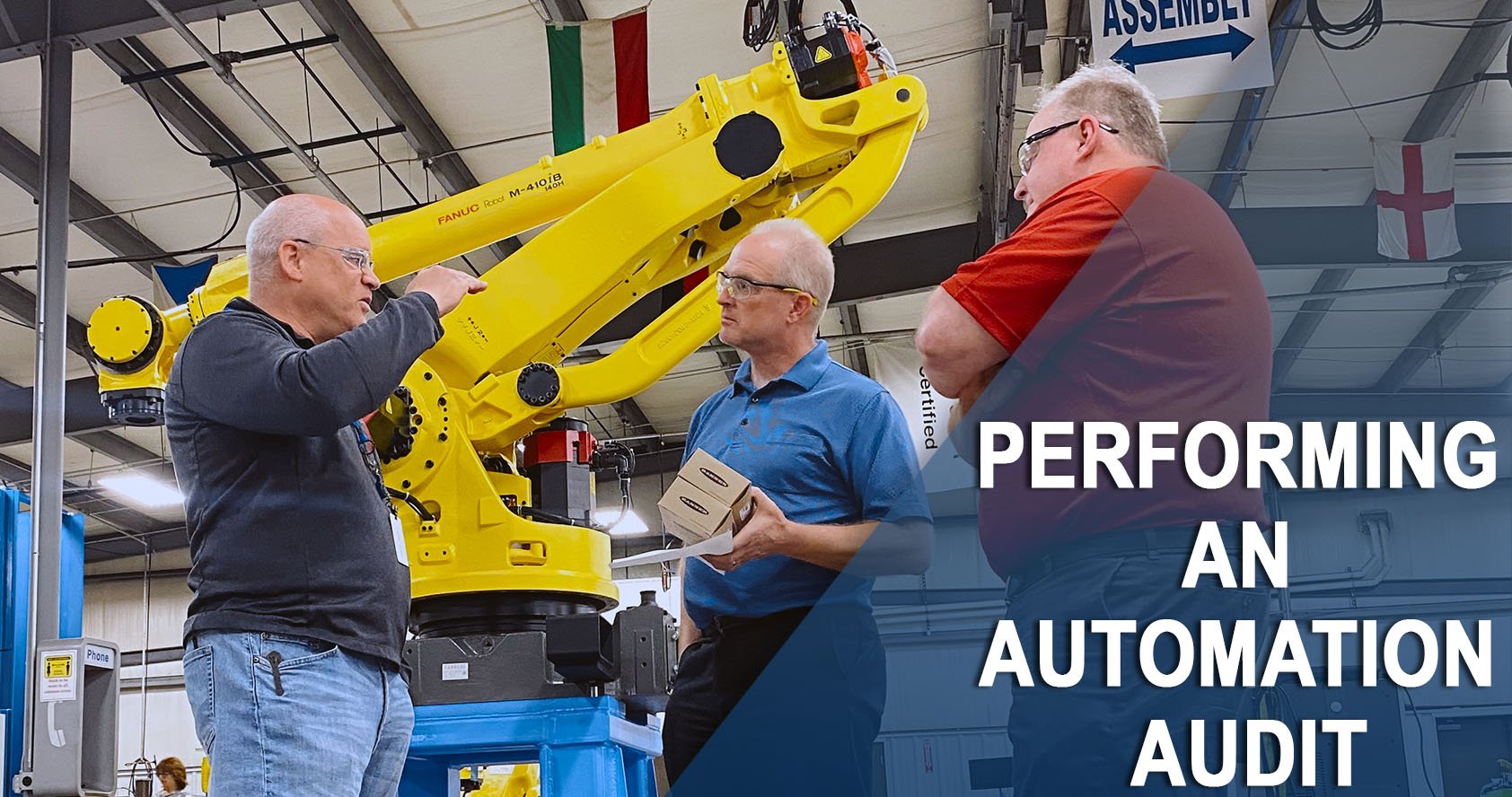 As executives increasingly comprehend the business value inherent in automated solutions for manufacturing, distribution and other related operations, it becomes clearer that automation is more of a "must-have" than a "nice-to-have" for profitability. Just because executives put forth the investment and effort to integrate manufacturing automation, that doesn't mean they always do so strategically—even though the strategy piece can actually mean the difference between a successful automation implementation and one that fails to align with the company's core business goals.
The truth is, it's easy to get hung up on what makes a business ripe for automation, focusing too heavily on factors like size or revenue. These assumptions are often what cause executives to jump too quickly into an automation plan without examining the right factors, or shy away from the idea of investing in automated solutions altogether. But these characteristics don't determine whether a manufacturing company can reap substantial profitability benefits from automating its processes.
In fact, there are small companies (under $10 million in annual revenue) that have become highly automated with immense success, just as there are large, multinational companies operating with zero automation that have tons of potential. All of this begs the question: How do I know if automation is worth it for MY company? The most important thing for executives to understand is that it's not at all about whether your business meets the "ideal" size or revenue, but rather whether automation is an obvious choice for addressing your particular operational processes and challenges.
That's why an essential component of the decision-making, strategy, and planning process involves an automation audit.
What is an automation audit, and why does it matter?
As a manufacturing executive, have you identified areas within the business that could be improved with automation? Don't worry, it's OK if you haven't pinpointed them yet. After all, your role as an executive is about optimizing business outcomes, not serving as a technology expert. Your best course of action is to rely on an experienced team of automation experts for conducting an audit to determine where automated solutions have the potential to create efficiencies, cost savings and bottom-line growth for your business.
All of this is done in the context of your individual requirements. So, for example, if there are major opportunities to automate within your business, but you have limited capital to spend, the experts would assimilate that information to create a potential multi-year plan that aligns with capital limitations, is low risk in terms of applications and aligns with your long-term strategic plans and business objectives.
Ultimately, an automation audit is not about classifying your business into a predefined category of automation potential, but rather identifying what your business seeks to achieve and understanding how automation serves that bigger picture.
What kind of expert conducts the audit, and what's involved?
Once you understand what can truly be gained by adopting valuable automation, it's time to start thinking about the smartest, most profitable ways to implement. And for the most part, that's an effort best managed under the guidance and partnership of a professional integrator.
Good news: You don't have to know which areas of the manufacturing process are ripe for automation. An experienced integrator will walk you through an automation audit to:
Examine your current processes, people, and systems
Ask critical questions to find out where problems and inefficiencies may exist
Inquire about your overarching business goals, budget, ROI expectations and other requirements
Identify opportunities to integrate automated solutions in ways that align with the answers to those questions
Rank these automation opportunities based on priority and smart strategy
Experienced integrators—ones who specialize in the types of processes your company manages—have the technical acumen to make design recommendations that bring you the most benefit and help solve the company's pain points, whether that be cost, labor savings, safety and ergonomics, etc.
Know that even if you have an in-house engineer (or a team of them), it's unlikely they possess the breadth of knowledge and experience that's needed to fully examine your potential for profitable automation. They may be able to build a piece of machinery, but that's just one component of your entire interconnected system. Understanding the intricacies of complex automation solutions that actually benefit your bottom line requires the kind of expertise that only a dedicated integration specialist can provide.
How can executives prepare for an automation audit?
You may not have the technical insight to carry out an audit on your own, but what you bring to the table is critical: an understanding of the bigger picture, a.k.a. the business plan or annual operating plan. And you know what's most important to the company in terms of revenue and expenses, profit and growth. Informing the automation audit through this perspective is critical to pinpointing automation opportunities that will reap desirable ROI and support the business's objectives.
Preparing for an automation audit means diving into those areas, so you can partner with the integration specialist as they work to understand your business needs and goals. It's also critical to ensure that the members of the leadership team are all aligned on these matters. In other words, is everyone on the same page with regard to capital spend, ROI requirements, operational improvements and so forth? Having the leadership team in agreement on these goals and expectations is absolutely vital to conducting an automation audit that informs a successful path forward.
Manufacturing automation continues to be a game-changer for companies across a wide range of industries. As you embrace its value, the process can feel like a daunting one. But if you approach it with an informed perspective, one that begins with the automation audit by an experienced integration partner, that effort becomes an immensely more successful one.