Industrial Robots, the New Normal: Rethinking Manufacturing Automation in a COVID-19 World

Wauseon Machine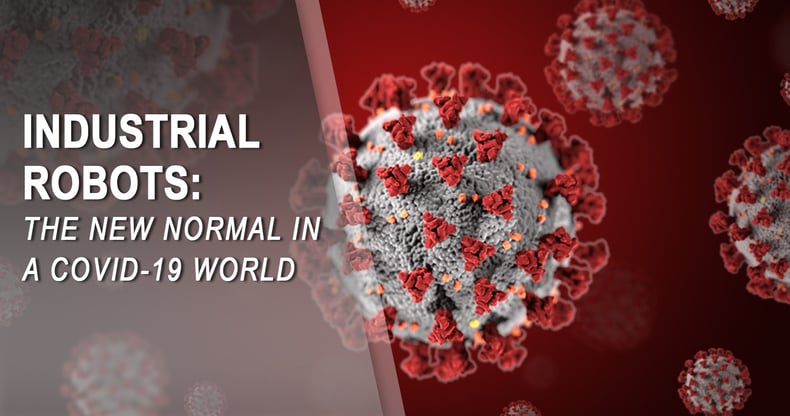 (Image credit: https://phil.cdc.gov/Details.aspx?pid=23311)
The outbreak of COVID-19 has launched the world into a new era, for better or worse. Entire populations in countries across the globe—particularly here in the U.S.—are scrambling to redefine "normal" and identify the smartest, safest paths forward. For many, it's been a tough pill to swallow, but it's also been an eye-opening experience and a major catalyst for change. No more prominently has this shift manifested than in the manufacturing arena.
For decades, automation has emerged as a critical theme for forward-thinking companies in the manufacturing space. Still, others have been slow to embrace this kind of modernization in their own operations. Regardless of each organization's own approach to industrial automation solutions, COVID-19 has propelled the entire field into uncharted territory. And across an array of manufacturing and supply chain management sectors, there's been an unmistakable boom in automation.
Understanding the Accelerated Shift Toward Industrial Robots
In the midst of a global pandemic, with its rippling social and economic impacts, the market for manufacturing automation and industrial robots has exploded. FANUC, the largest maker of industrial robots in the world, has seen its volume demands flourish.
What exactly has created this perfect storm of mounting interest in manufacturing robotics? We can point to a few different factors:
The proliferation of technological transformation: Technology is quickly refashioning how manufacturing companies operate their entire businesses, fueling ongoing advancement in automation opportunities. From efficiency and accuracy to more streamlined operations and greater cost savings, evolving robotics technology has revolutionized manufacturing processes.
The risk inherent in confined working environments: Anywhere people are working in small, confined, or heavily populated spaces, there's increased risk for exposure to the coronavirus. And just one positive test result can lead to production declines or even a complete shutdown. Robotics support a reduction in the manpower needed to occupy these spaces, thereby mitigating the overall risk of infection.
The guidelines set forth for social distancing practices: By leveraging manufacturing robots, companies are poised to minimize their reliance on workers. If you can replace half of your work staff with robotics and automation, you create the opportunity to space individuals out more effectively and maintain proper social distancing practices.
Disruptions to the global supply chain: Many manufacturing companies have relied on offshore manufacturing to meet business needs, but with new pressures, restrictions, and efficiency barriers affecting global business during the pandemic, a number of organizations are looking to reshore their manufacturing. Automated solutions like robotics systems support these reshoring efforts and help streamline supply chain management.
The long-term savings associated with integrating robotics in manufacturing

: If you achieve a truly

successful robotics integration

, you're poised to maximize productivity and minimize waste. Profitable outcomes like faster production capabilities and decreased workforce expenses absolutely impact cost savings over the long term—a result that organizations everywhere are eager to realize in today's economy.
Defining the Highly Impacted Sectors of Manufacturing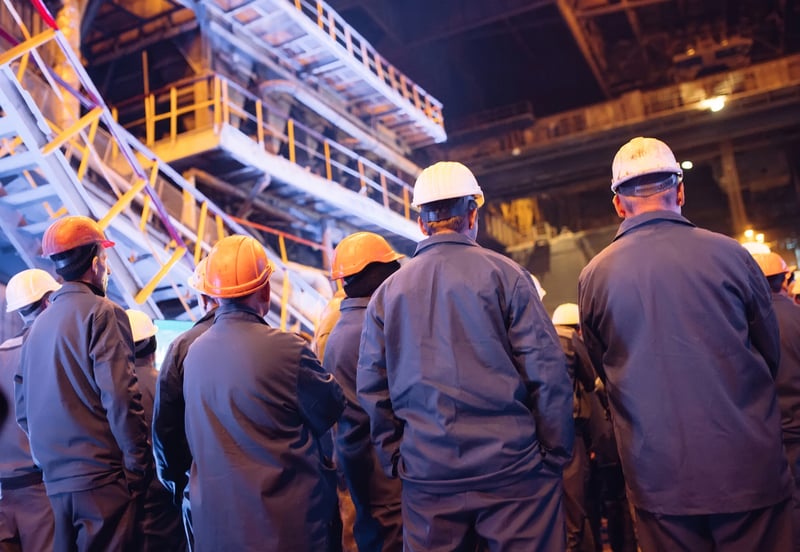 Throughout the country, we've certainly seen where the COVID-19 outbreak has disrupted normal business operations and/or driven down sales and sustainability. But this is just one side of the coin. On the other, there are industries experiencing a significant uptick in demand for products.
In sectors where this reality exists, industrial robots and other automated solutions are supporting manufacturing companies in meeting rising demands. Here are some notable examples:
E-Commerce Supply Chain & Distribution
"Even though most of the retail industry is facing uncertainty with the current situation around coronavirus," explains Forbes, "several US-based direct to consumer brands selling non-essential items have, somewhat remarkably, experienced record-breaking online sales in recent weeks."
With this increased demand has come greater adoption of robotics solutions to keep production numbers up and workers in the supply chain and distribution areas socially distant.
Pharma & Medical Devices
From personal protective equipment to symptom-minimizing drugs and other medical needs, the novel coronavirus has required increased output from a number of manufacturers in the life sciences field.
In preparation for the production and distribution of a future COVID vaccine, for instance, a company in the business of making syringe vials is already amping up production and stocking their supply for eventual distribution across the globe. Automated solutions enable organizations like this to hit their numbers in a safe and efficient manner.
Food & Beverage
This is another area in which the use of robotics is likely to surge as a result of health concerns. "The surge and shift in customer and consumer demand from the foodservice channel to retail, driven by increased at-home usage due to COVID-19 sheltering-in-place precautions, will result in some consumer packaged goods manufacturers seeing a corresponding increase in volume, revenue and profit," claims Food Engineering.
"Additionally, many food manufacturers may want or need to address their facilities and operations to be even more prepared in the event a similar situation would occur again. This could result in manufacturers upgrading or renovating facilities to better address flexibility in producing a variety of product sizes, etc., as well as employee safety best practices."
The Future of Manufacturing in a Post-COVID World
The truth is that current coronavirus challenges have given birth to yet another justification for the valuable shift toward manufacturing automation. The industry is unlikely to revert back to its old ways once the looming threat of COVID-19 has passed.
Companies will have experienced the efficiency and risk-mitigation benefits of embracing robotics systems within their facilities. They will have recognized the value in planning for another similar outbreak in the future. And they will have gained a more dynamic understanding of what's required to protect their workers and their bottom line via social distancing practices moving forward.
In essence, COVID-19 has sped up the timeline for manufacturers to embrace industrial robots, but the advantages will remain as evident as ever. Smart, growth-driven companies who understand the innate value in modernizing through robotics will continue to see the monumental gains this approach has to offer.
Learn to leverage robotics in your manufacturing plant with our free guide, 4 Tips to Ensure a Successful Robotics Integration in Manufacturing. Click below to get your free copy now.