Critical Dos & Don'ts for Integrating Automated Manufacturing Systems at Your Organization

Wauseon Machine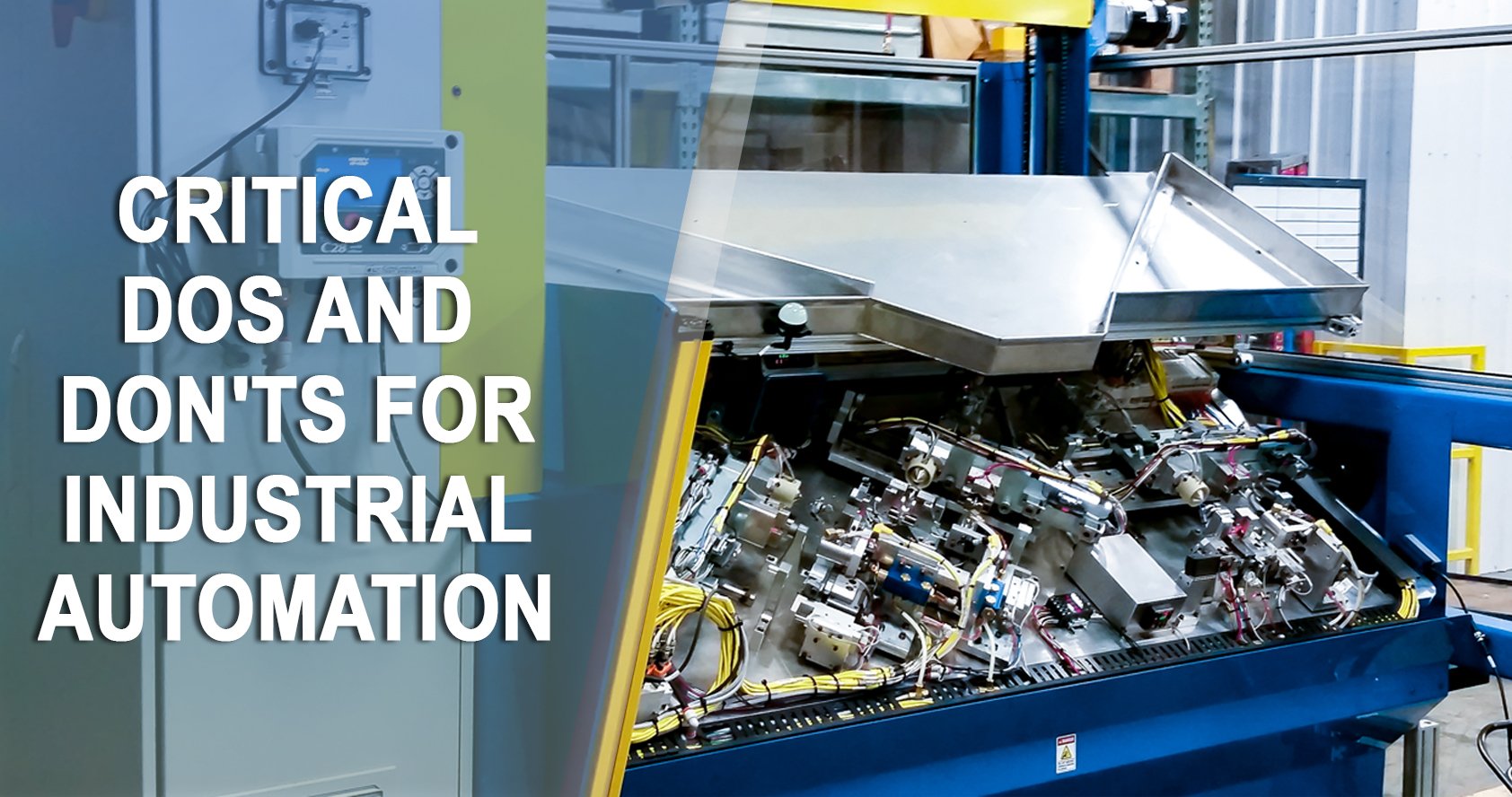 As consumers evolve, so do their expectations for manufactured goods. This evolution—among other factors—has compelled significant change in the way manufacturers operate. Today, everything from consumer demand and market challenges to production efficiency and regulatory requirements impacts the management of your manufacturing systems.
Fortunately, the power of technology has answered this call with advanced automation options. But even as manufacturing companies embrace modernized approaches, many struggle to make the transition a successful and profitable one. If you're planning an integration of automated manufacturing systems at your organization, leverage this critical list of expert dos and don'ts to formulate a smart path forward.
DO sync your integration plans with your long-term business objectives.
Whether you're looking to adopt some form of fixed automation for specific processes and specifications, or researching your options for integrating manufacturing robotics, it's always essential to start with your "why." This requires a deep dive into your ultimate, long-term business objectives. After all, if the integration project does not align with these goals, it's not a project worth pursuing.
So, break it down. Are you aiming to:
Increase productivity?
Correct an inefficiency?
Maximize safety?
Optimize quality or accuracy?
Reduce or spread out your workforce?
Minimize damage and waste?
Support process flexibility?
It can't be stressed enough that this initial stage in the process can make or break your success. The identification, alignment and pre-planning work performed at this juncture is fundamental to making smart integration decisions that reap the outcomes your manufacturing operation seeks. Only by addressing these objectives can you design a detailed automation integration plan that makes sense for the business.
DON'T overlook the value of partnering with an experienced integration specialist.
The hard part may be finally coming to terms with the realization that automation is necessary. Even harder? Tackling the highly complex process of designing and building an automated system suited perfectly for your manufacturing requirements. Because even if you have an in-house engineer (or a team of them), it's unlikely they possess the breadth of knowledge and experience that's needed to fully coordinate and carry out a safe and successful integration plan.
Realize that the actual piece of machinery or robotic equipment is just one component of your entire interconnected system. Managing the complicated logistics of such a project requires the kind of expertise that only a dedicated integration specialist—one who's worked with all types of systems at an array of different facilities—can provide.
DO designate a knowledgeable point person and/or dynamic integration team.
Any type of manufacturing automation integration is going to have rippling impacts on both the people on the ground and the business as a whole. Areas all the way from operations, engineering and quality control to sales, finance and safety/compliance will be affected in some way. That's why it's vital to consider every aspect of the project.
The best way to do that is to assign an experienced point person or form a coordinated team to handle information gathering, communication, interaction with the integration company and supplier, and so on. You want as many functions involved in the planning and operating of the automated system to be represented as possible, and a dedicated team is the ideal solution.
It should be the responsibility of your appointed staff member or team to:
Aggregate the relevant information
Use it to develop a statement of work for prospective integrators
Submit quotes to the management team for approval
DON'T take a short-sighted approach to implementation costs.
As you assess your options for integrating automated manufacturing solutions and make decisions about critical items like cost and implementation, it's paramount to avoid putting too much focus on the upfront investment cost. What you really need to be considering is the total cost and benefit of ownership.
New automation is not a short-term tool. You're going to rely on this equipment over a number of years. And in that time, you have the potential to reap major advantages like maximized productivity as well as minimized time and waste—that is, IF the integration is a successful one.
In reality, the cheaper equipment or integration partner may not actually be the least expensive one over the long term, given the ROI derived from outcomes like faster production capabilities and decreased maintenance costs.
DO examine the difference between fixed automation and robotics.
While you may be confident that your operation is ripe for automated solutions that support the business's health and growth, you may still be unsure of how to identify which of those solutions are best suited to meet your unique needs. These decisions are challenging because they involve understanding the definition and nature of the options before you.
This is particularly true when it comes to figuring out whether your organization should adopt robotics or fixed automation in your manufacturing environment. It's important to remember that both serve different purposes and should be selected based entirely on your facility's specific goals. It will be vital to examine areas including:
Ease of integration and implementation
Reliability and maintenance
User complexity
Speed requirements
Application flexibility
DON'T underestimate the future of manufacturing automation.
Manufacturing automation is becoming increasingly prevalent as manufacturers across a wide range of industries (utilities and infrastructure, pharma, healthcare, food and beverage, automobile) embrace the technology. As it advances in sophistication, so do the valuable benefits and payoffs. For organizations focused on efficiency, profitability and growth, automation is the clear and smart path forward—both now and infinitely into the future.
Therefore, as you plan your integration project, do so with the understanding that there's more to modernizing and staying competitive than this project alone. You'll want to continue reassessing your needs regularly and adopting new forms of automation as they become congruent with your business goals.